Take The Long Way Home – Part Two
Drive-Thru Tree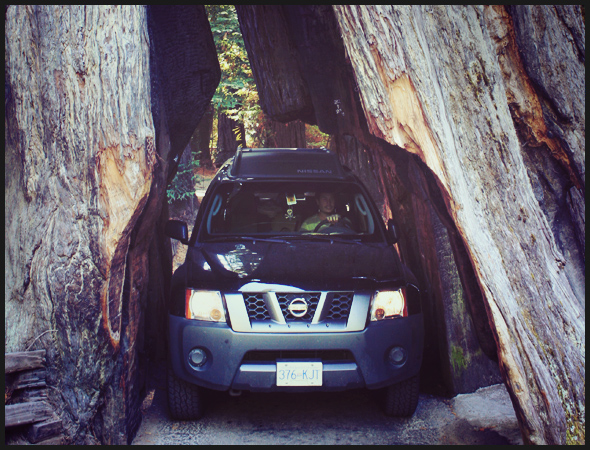 This fallen Redwood was made into 'Drive-Thru Tree' in Myer Flat CA and is part of Avenue Of The Giants scenic highway, a 40 mile drive that parallels US 101. Yep, pretty tight fit.
Sequoia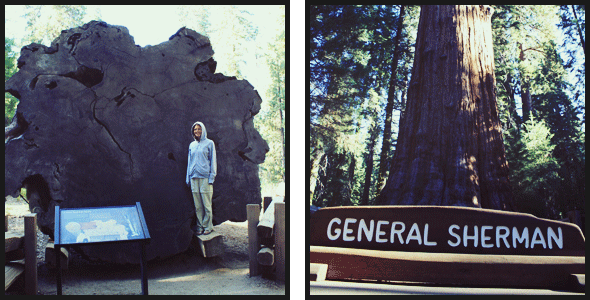 This cross section of a Sequoia pales in comparison to how large General Sherman is, at approximately 2,500 years old this tree is truly an Elder among us.

They are not like trees, they are like spirits. The trees rise up with dignity, power, and majesty, as though they had been there forever. They were more like gods than anything I have ever seen. They seemed to be thinking.
– John Masefield
Sedona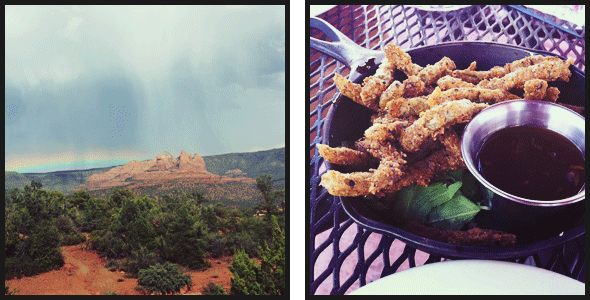 The first time I saw Sedona I felt like I never wanted to leave. It was monsoon season – beautiful and clear skies during the day, crazy torrential rains and lightning storms at night – always a recipe for a rainbow or two. Oh yeah, and then there's those damn addictive cactus fries…
Antelope Canyon/Horseshoe Bend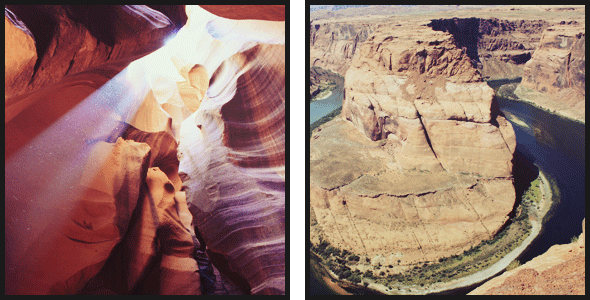 These are definitely two places worth seeing. Certain times of the year in Antelope Canyon, the sun pierces through the openings above and creates pillars of light. After all the monsoon rains from the days before we almost missed our chance to see it. At the last minute the Navajo opened the canyon to the public and we were stoked it all worked out. After that we traveled to Horseshoe Bend close to Page AZ to have our lunch while gazing down at the Colorado River 1000 feet below.
Death Valley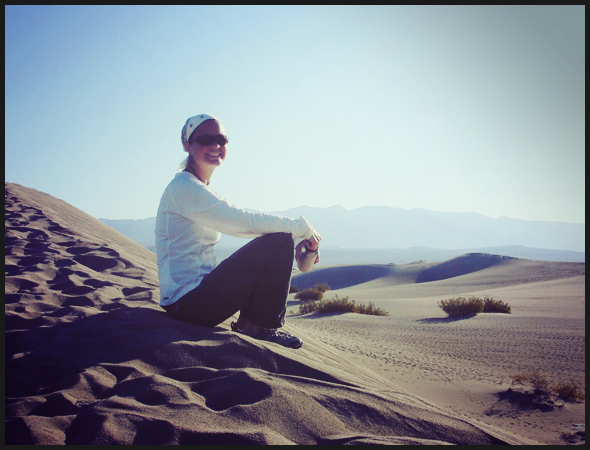 The first time I was in Death Valley was on my honeymoon. I guess that may seem strange but it truly is an amazing place. The harsh environment gives you a real chance to reflect on what is truly important in your life.
New Mexico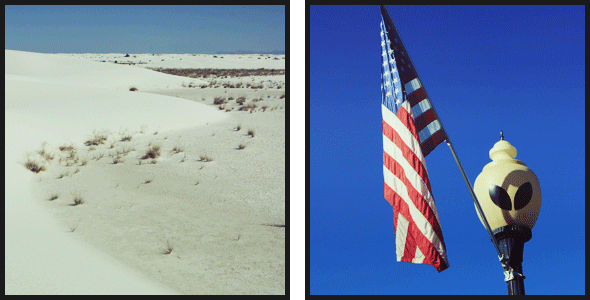 White Sands National Monument is so amazing. The pure white sand is barely sand and more like grains of sugar that melt in your mouth (yes I tried and can confirm). They actually use snow plows to keep the roads clear after high wind storms that frequent the area. Close by is Roswell. I have to admit, I watched the TV series on Netflix and decided to go. To be honest I was kind of disappointed overall but super excited to see the streets lined with American flags and alien head street lamps.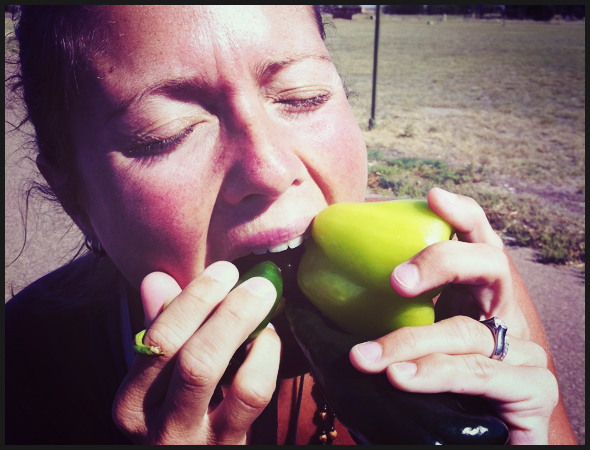 So before heading into Texas I realized I still had all these amazing hot New Mexican chili's and there was no way I was leaving this state without them in my belly…so yes, I ate them all at a rest stop.
Related Posts in this Series:
Take the Long Way Home – Part One
Take the Long Way Home – Part Three
// Do not delete these lines if (!empty($_SERVER['SCRIPT_FILENAME']) && 'comments.php' == basename($_SERVER['SCRIPT_FILENAME'])) die ('Please do not load this page directly. Thanks!'); if ( post_password_required() ) { ?> return; } ?>