Take The Long Way Home – Part One
Now that winter is settling in around us and road trips are put on hold for the season, I thought the next best thing would be to dig through some travel photos. I'm probably about halfway through the tens of thousands of photos scattered about on backup drives, but here are a bunch of fun and awesome memories I've dug up from the past few years.
Joshua Tree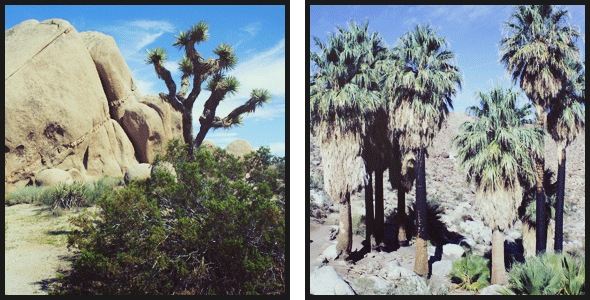 It's no secret that Joshua Tree is my favorite place in the whole world. The first is a shot from where I got married and the second is an amazing hike in the north section of the park called 49 Palms Oasis.
Giant Rock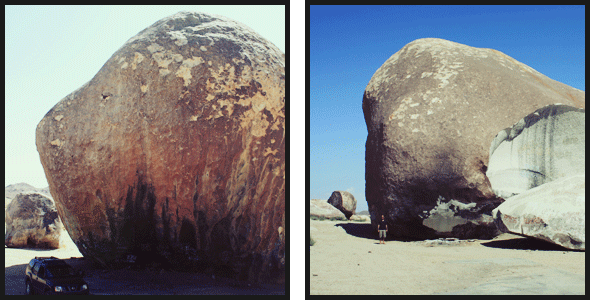 When Paul and I were staying in Palm Springs we asked a local about something interesting to do that's not touristy. He suggested Giant Rock in Landers CA. It's said to be the largest free-standing boulder in the world. To get some perspective, if you look closely you can see the X-Terra in one shot and Paul in the other. It was a happening spot in the 50's for UFO believers but long before that was known to the Native Americans as sacred ground, and the magic in the rock representing the heart of Mother Earth.
Grand Canyon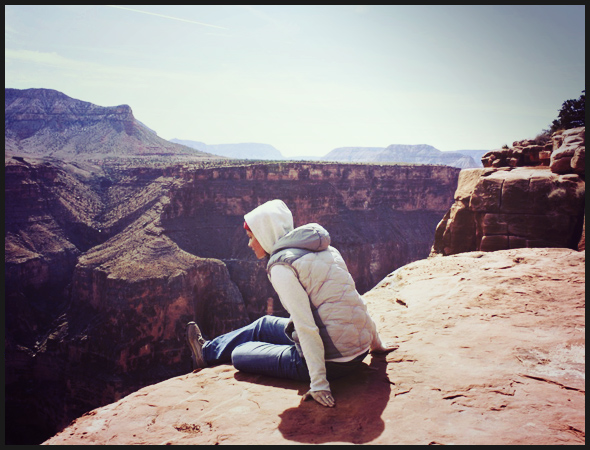 My first time visiting the Grand Canyon was magical. You see pictures and they don't even come close to the feeling you get when you're there. I heard it was usually crowded and that kept me from visiting sooner. But one year Paul surprised me with a trip to Las Vegas for my birthday. We discovered that there is a part of the canyon in the North Rim called Toroweep that rarely sees human visitors. It's 6o miles off road (one way) to get there and worth every minute. There's nothing like dangling your feet and looking 3000 feet below to the Colorado River.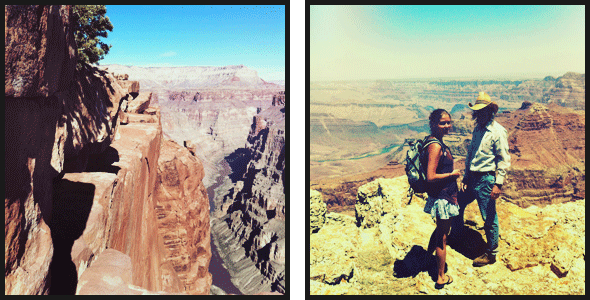 The second time visiting was with our friend Richard who is a Grand Canyon tour guide. This time we checked out the South Rim and hiked some secret spots, once again lucky enough to be able to enjoy the peace of this incredible place.
Las Vegas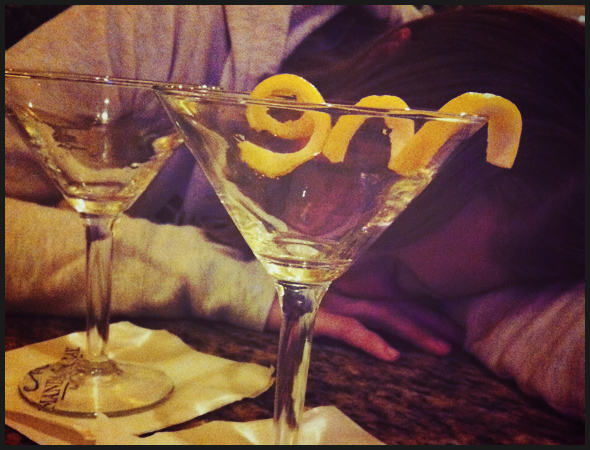 What happens in Vegas stays in Vegas…
Valley Of Fire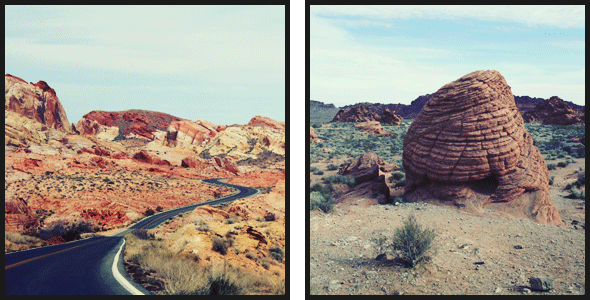 One of the coolest parts about Vegas is getting outside of Vegas. There is a spectacular state park called Valley of Fire less than an hour from the strip. The colors and shape of the landscape are other worldly.
Related Posts in this Series:
Take the Long Way Home – Part Two
Take the Long Way Home – Part Three
// Do not delete these lines if (!empty($_SERVER['SCRIPT_FILENAME']) && 'comments.php' == basename($_SERVER['SCRIPT_FILENAME'])) die ('Please do not load this page directly. Thanks!'); if ( post_password_required() ) { ?> return; } ?>
Trackbacks/Pingbacks