Take The Long Way Home – Part Four
Michigan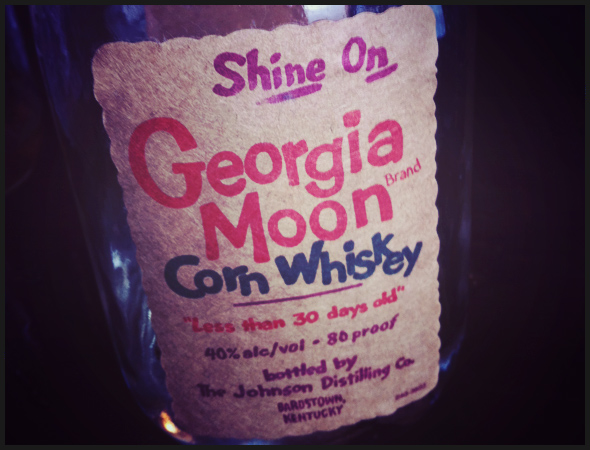 On our way back west after visiting family in Ontario, Paul and I stopped in Grand Rapids to see a friend. We found Stella's, a really sweet vegan friendly restaurant to meet up! When I saw the whiskey menu I was in heaven. Obviously I ordered the moonshine sold in mason jars…
Omaha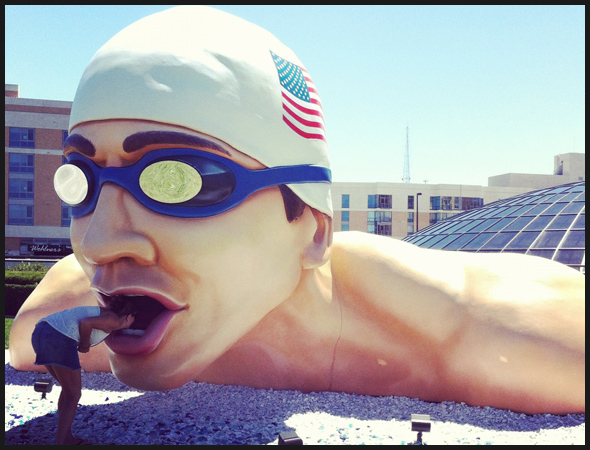 Yep, somewhere in middle America. I LOVED it! So what if I'm giving Michael Phelps head? And maybe I've lived in a small town for too long but did you know you can reserve extra large balcony seating for movies? Not only that, did you know they offer table side service – food AND alcohol? Also, this is the home of Mutual of Omaha and my first experience seeing lightning bugs. Road magic!
Mount Rushmore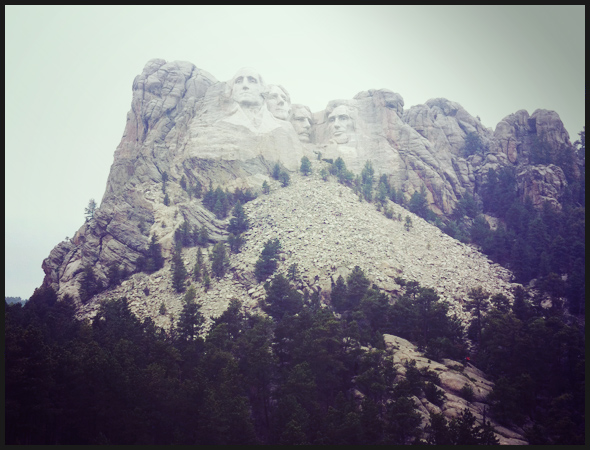 Meh.
Wind Cave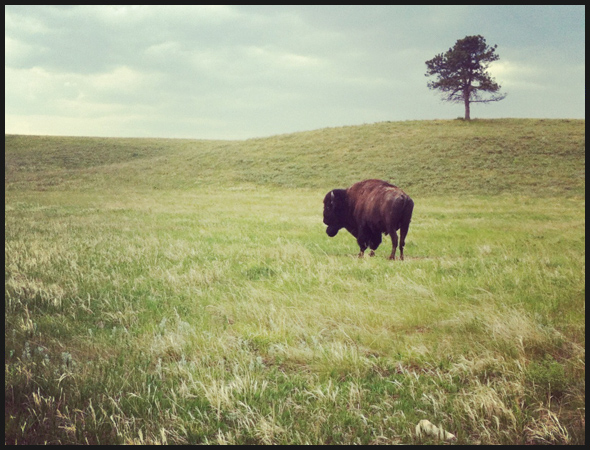 Wind Cave National Park was AWESOME! This is where I saw my very first Bison in the wild. You can see a calm in the eyes of these gentle giants that is so different from their captive brothers and sisters. Oh, and the cave tour was pretty sweet too.
Badlands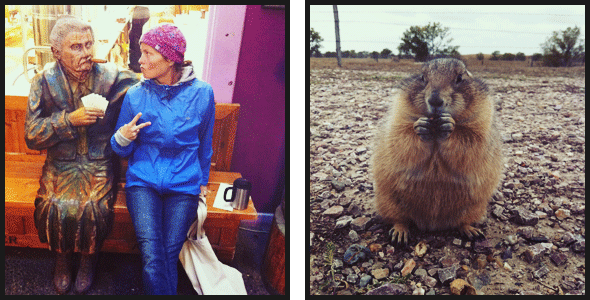 So there are two really interesting things you'll see when getting close to Badlands National Park. The first are the billion signs for Wall Drug. If the five cent coffee doesn't lure you in, this cigar smokin' card playin' badass should do it. The next is a sign for Prairie Dogs. These cute little guys want your peanuts and aren't afraid to let you know. Turn off the I90 towards Badlands and start looking for the 15 foot giant statue of the Prairie Dog on your right.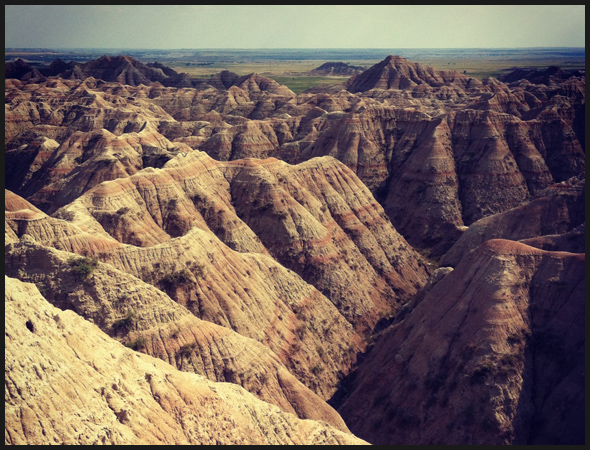 Once you get into the park itself you'll be blown away by the landscape. There's just something so beautifully haunting about it.
Related Posts in this Series:
Take the Long Way Home – Part One
Take the Long Way Home – Part Two
Take the Long Way Home – Part Three
// Do not delete these lines if (!empty($_SERVER['SCRIPT_FILENAME']) && 'comments.php' == basename($_SERVER['SCRIPT_FILENAME'])) die ('Please do not load this page directly. Thanks!'); if ( post_password_required() ) { ?> return; } ?>