Take The Long Way Home – Part Five
Yellowstone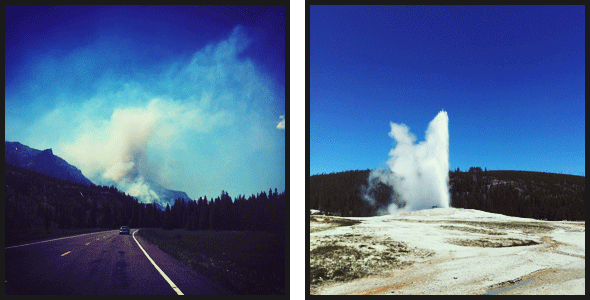 Yellowstone National Park was an interesting place – beautiful no doubt, but there was just something a bit 'off' feeling about it for me. The whole time I was in or near the park I felt really uncomfortable. I guess the still burning forest fire welcome into the east entrance was a bit off putting, but I couldn't quite shake it. I ended up meeting someone a week or so later who wasn't surprised by my reaction. Apparently the area was only used my Medicine Men and only for very special occasions. There are also stories of it having an 'evil spirit'. The energy in the area is very strong so the explanation seemed to fit. According to historical records there were no known Native Americans ever having live in what is now Yellowstone National Park.
Bitterroot Mountains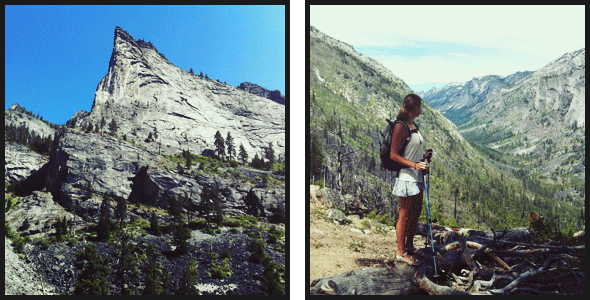 This had to be an easy highlight of our recent 3 month road trip. Beautiful people, great hiking and amazing beer! We stayed in a cabin at the foothills of the Bitterroots and enjoyed our week so much I can't believe we hadn't discovered Montana sooner.
Craters Of The Moon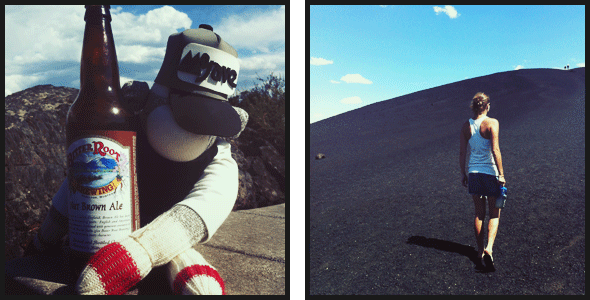 So Roadie (he actually is the roadie for our band Mojave, well more like drunken mascot) decided to hit up my last bottle of Bitterroot Nut Brown Ale when we got to the campsite at Craters of the Moon National Monument. What a great find – chosen solely by seeing the name on a map. There are so many great hikes in the park and ranger guided cave tours. The moon-like landscape attracted NASA and the astronauts of the Apollo for part of their training.
Crater Lake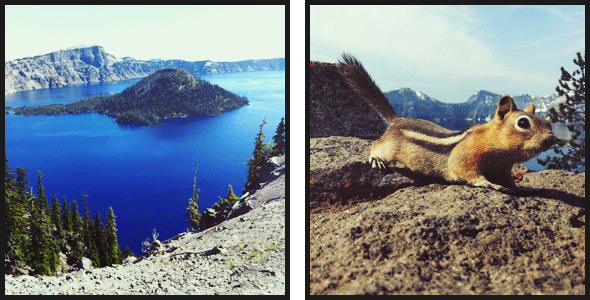 All I can really say about this place is wow – if it isn't on your list, it should be!
Mount St Helens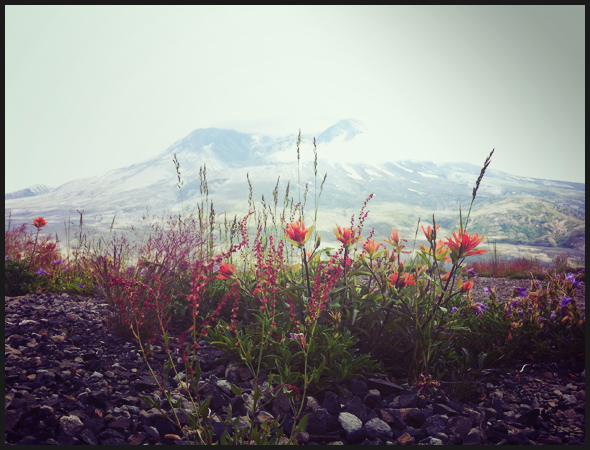 We were not only fortunate enough to catch the mountain views (it's typically socked in) but the wild flowers were in full bloom!
Santa Fe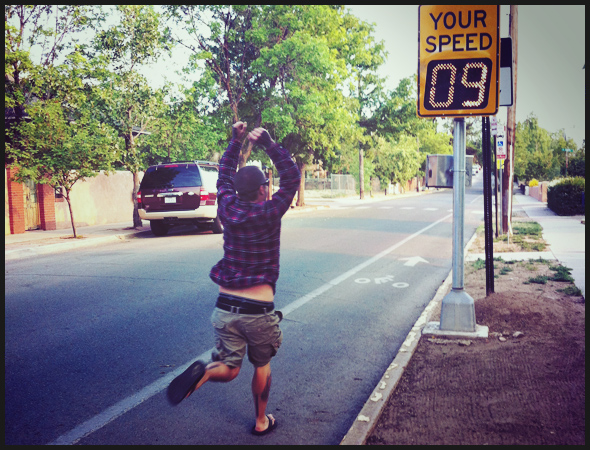 The long way home is sometimes the best way home – even if it is at only 9 miles per hour.
Related Posts in this Series:
Take the Long Way Home – Part One
Take the Long Way Home – Part Two
Take the Long Way Home – Part Three
Take the Long Way Home – Part Four
// Do not delete these lines if (!empty($_SERVER['SCRIPT_FILENAME']) && 'comments.php' == basename($_SERVER['SCRIPT_FILENAME'])) die ('Please do not load this page directly. Thanks!'); if ( post_password_required() ) { ?> return; } ?>