Sometimes (Moab, Utah)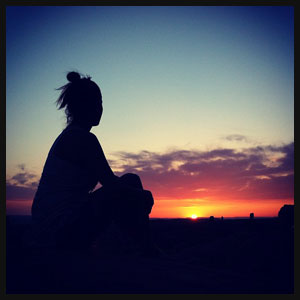 Sometimes the best way to make a decision is to walk away, even if only for a little while, just to take a breath. Sometimes that's all the clarity we need to make even the biggest decisions in life.
I'm here in Moab Utah tonight… how do you even describe a place like this? Around all the human chaos there is this solid and grounded energy that is begging for you to surrender to. In between the towers of rock that balance in formations that look impossible, is the space that allows their glory to shine.
And that's what life really is – those seemingly impossible times surrounded by the valleys of space and moments of reflection.
// Do not delete these lines if (!empty($_SERVER['SCRIPT_FILENAME']) && 'comments.php' == basename($_SERVER['SCRIPT_FILENAME'])) die ('Please do not load this page directly. Thanks!'); if ( post_password_required() ) { ?> return; } ?>