Road Trip 2012 – Part Three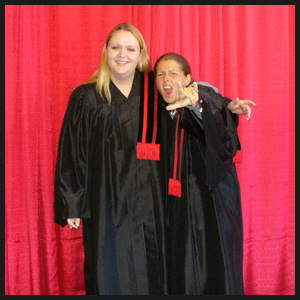 It was cool to take a break from the road, visit family in Southern Ontario and see my sister graduate from Mohawk College. With two kids, a partner and a job, she still managed to put herself through school so she could do something she loves. I managed to snag a grad gown and get my mom to snap a shot of her girls celebrating the 'Mohawk Spirit'.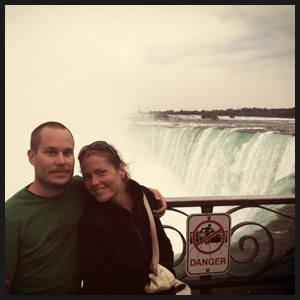 Sometimes you live your whole life somewhere and it takes leaving to find your roots truly extraordinary. There's a lot of history for me in Niagara Falls – family, culture and spirit. Paul joined me for the last night after a week of visiting his family and we ventured down to the falls for the fireworks. Although it was something I've seen every weekend growing up there, it was pretty cool to sit right by the Niagara River just above where the canons went off and it almost felt like I was seeing it all for the first time.
Time to hit the road again…
Related posts in this series:
Road Trip 2012 – Part One
Road Trip 2012 – Part Two
Road Trip 2012 – Part Four
Road Trip 2012 – Part Five
// Do not delete these lines if (!empty($_SERVER['SCRIPT_FILENAME']) && 'comments.php' == basename($_SERVER['SCRIPT_FILENAME'])) die ('Please do not load this page directly. Thanks!'); if ( post_password_required() ) { ?> return; } ?>