Family
My last travel adventure of 2019 was one to remember. In the 100th year of the NFL, I finally made it…my first game ever, to close down the Oakland Coliseum, cheering for my Raiders in the Black Hole. It was also my first time taking a train!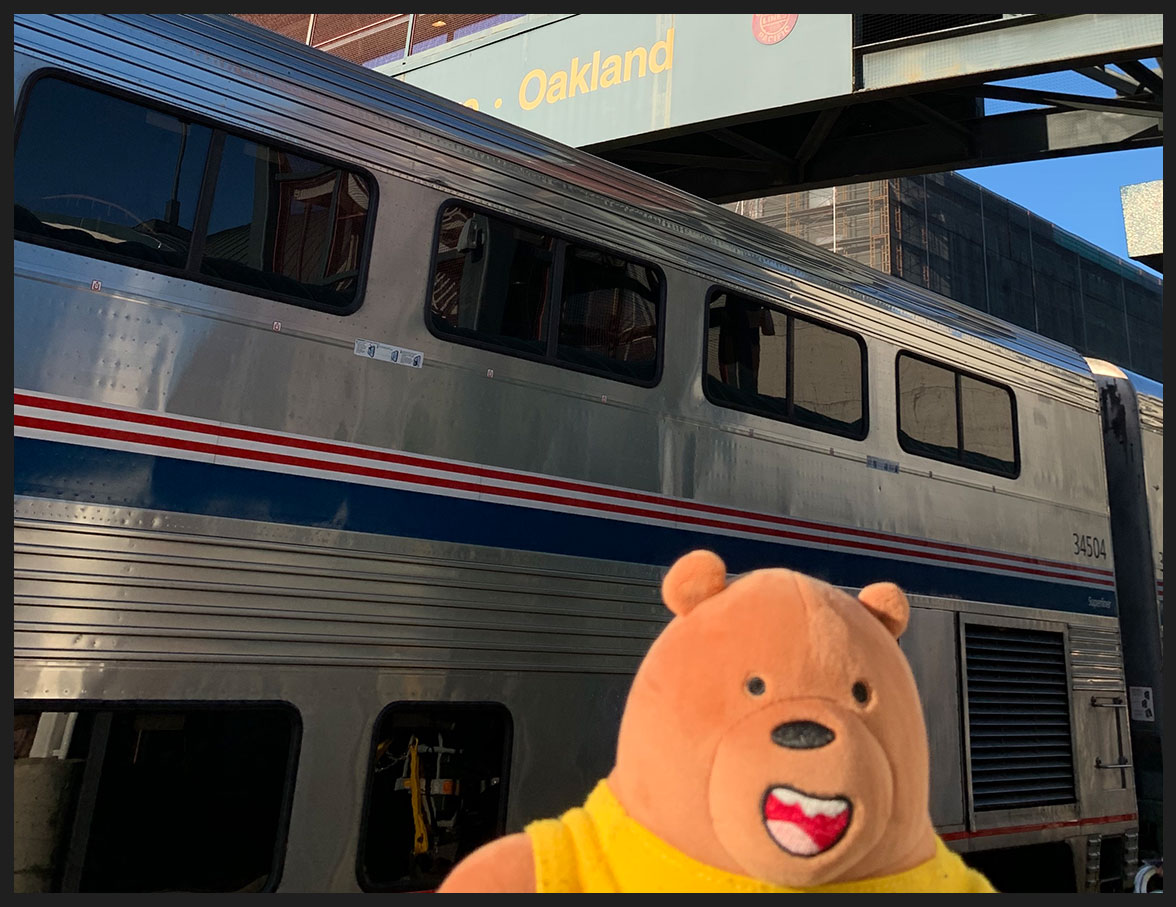 Everything about the Amtrak Coast Starlight was amazing! There was a die-hard Raider fan running the dinning car traveling southbound. In true Raider Nation fashion, he took to the overhead announcements when calling out our reservation by saying "Special shoutout to my Raider Nation in the house, your table is ready".
When we arrived in Oakland we headed over to Raider Image. THE place to shop for all your Raider merch needs. We ended up befriending some super great folks who invited us to a motel tailgate that night. All I have to say is…wow. The Nation sure knows how to throw a party! We met some fellow Canadians, and crazy fans from all over. We had half the parking lot blocked off for the festivities, a DJ and a whole lotta booze. The rain that night did not even come close to shutting us down.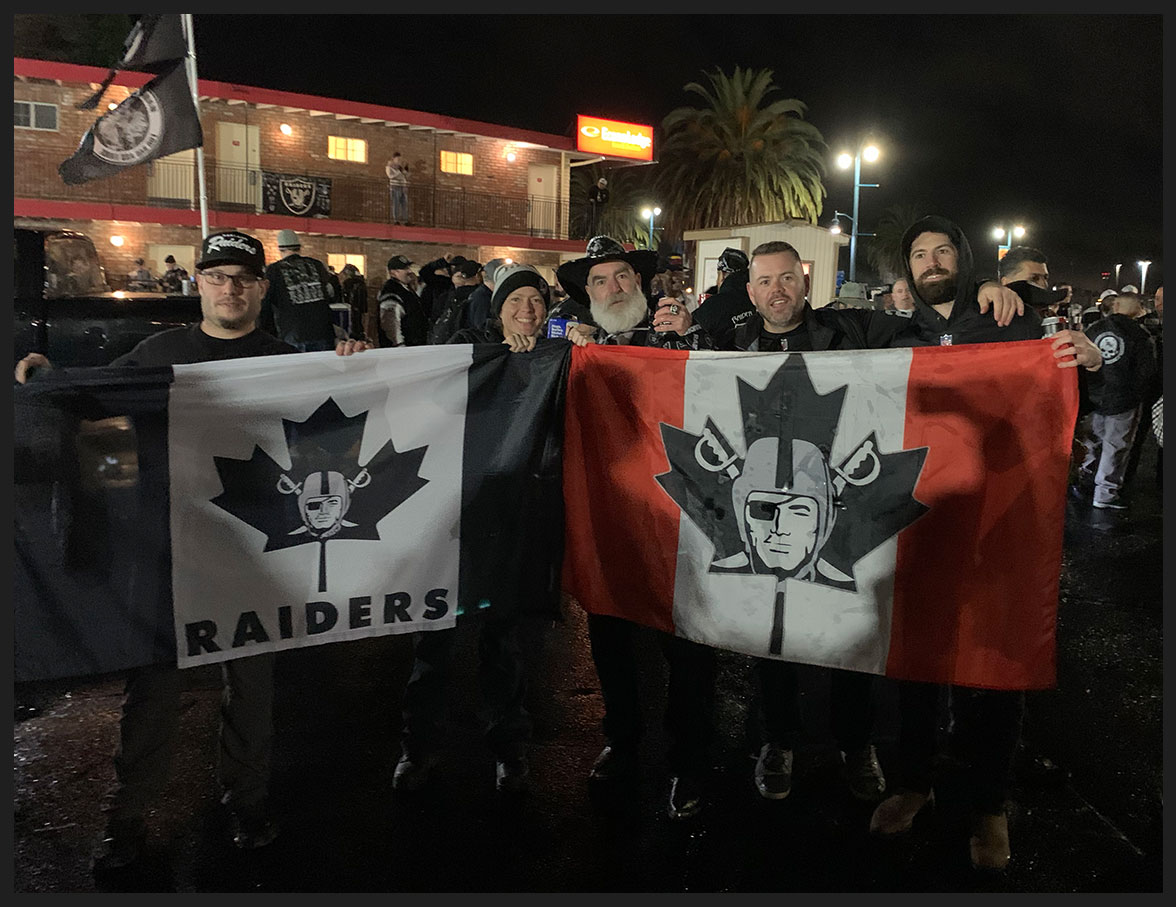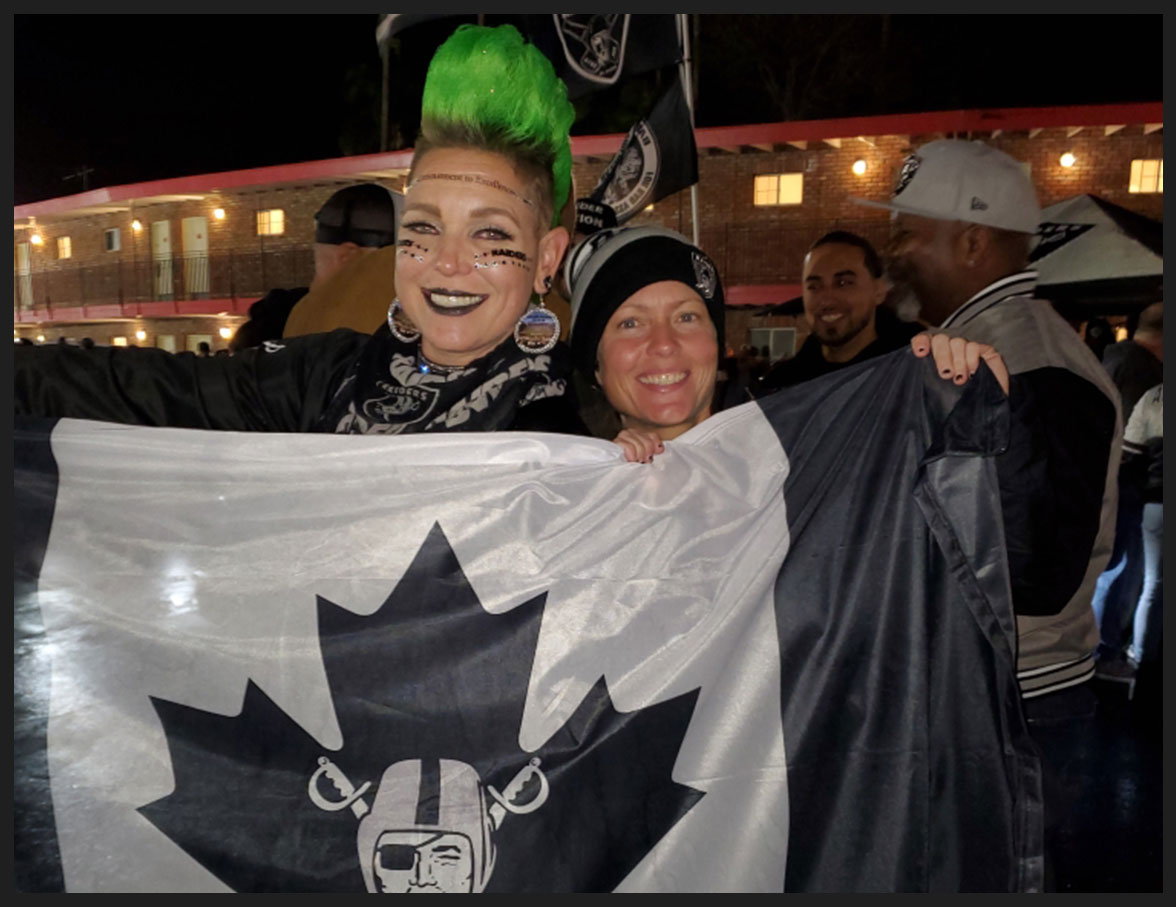 The hotel we stayed at was jam packed with fans too. The sound of Raaaaaaaiiiiiders…. was heard throughout the building all weekend long.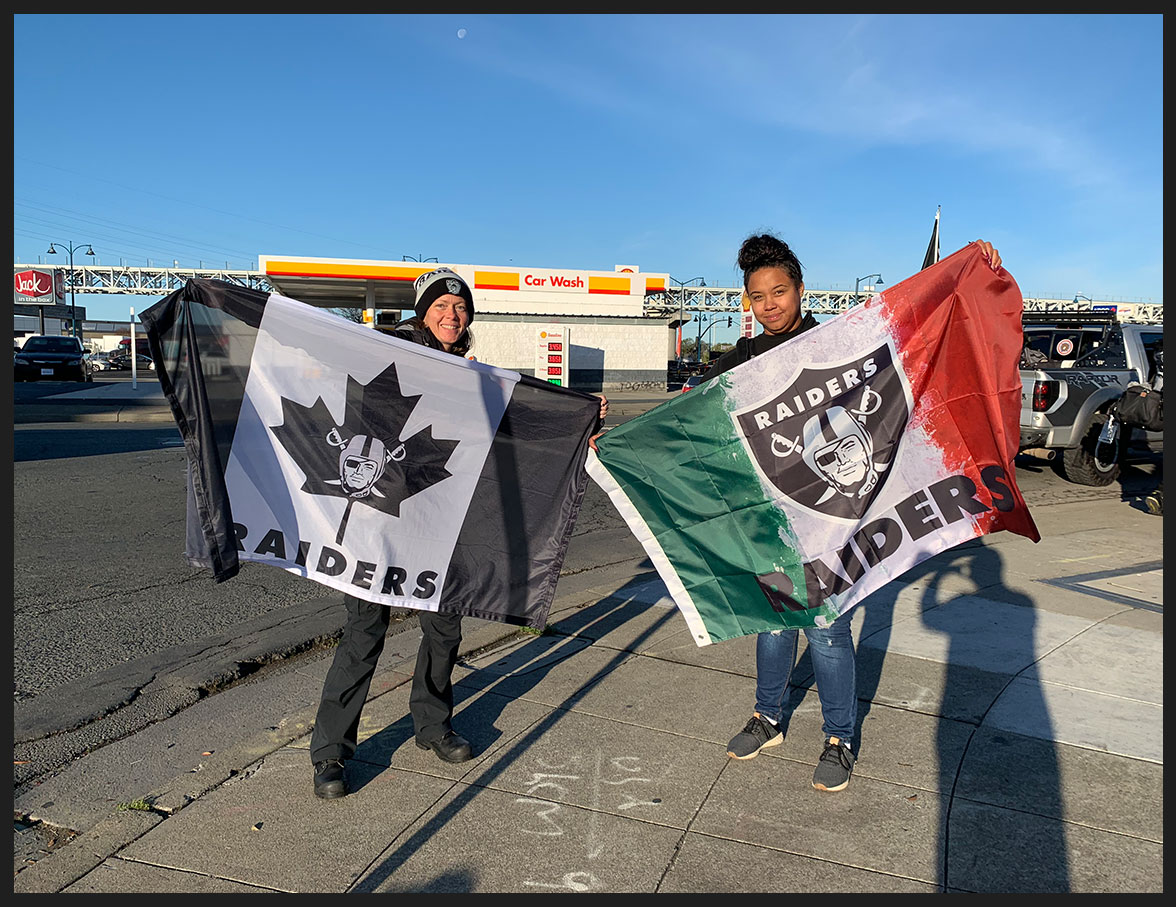 Bright and early on game day, tailgating was first thing on the list. Walking to the stadium in a sea of silver and black, you could feel the electricity. Wandering to each lot with all of the different characters dressed up, the music blaring and the kindness we were shown by everyone we met was so heartwarming. Meeting Gorilla Rilla was a true highlight for me.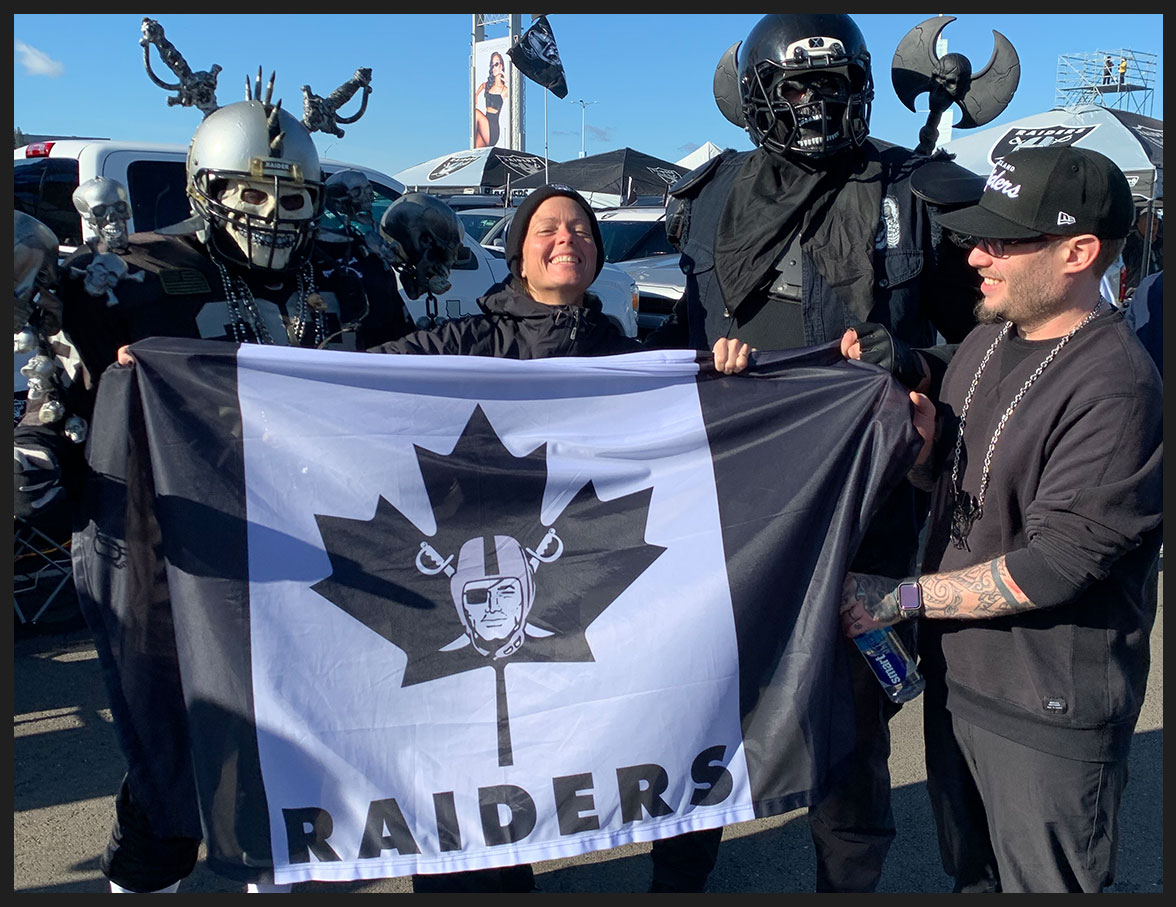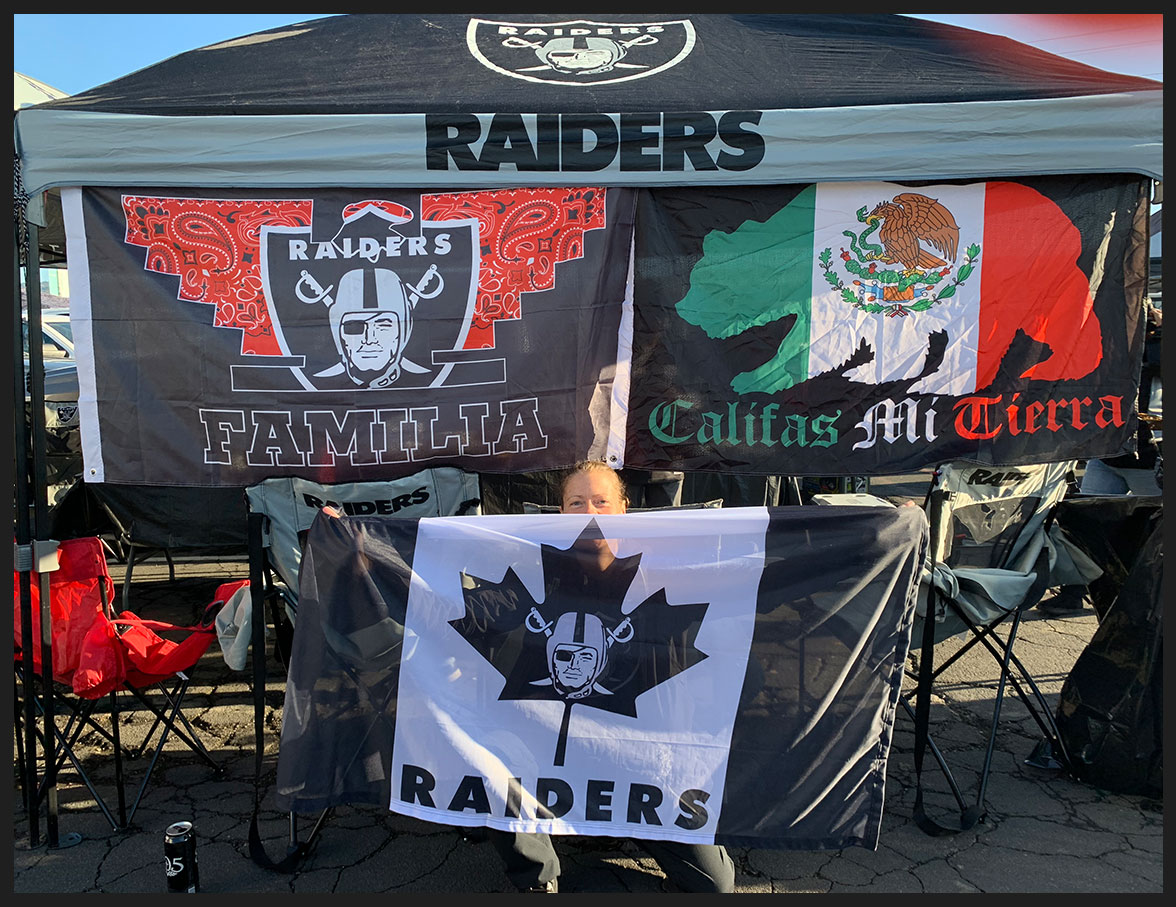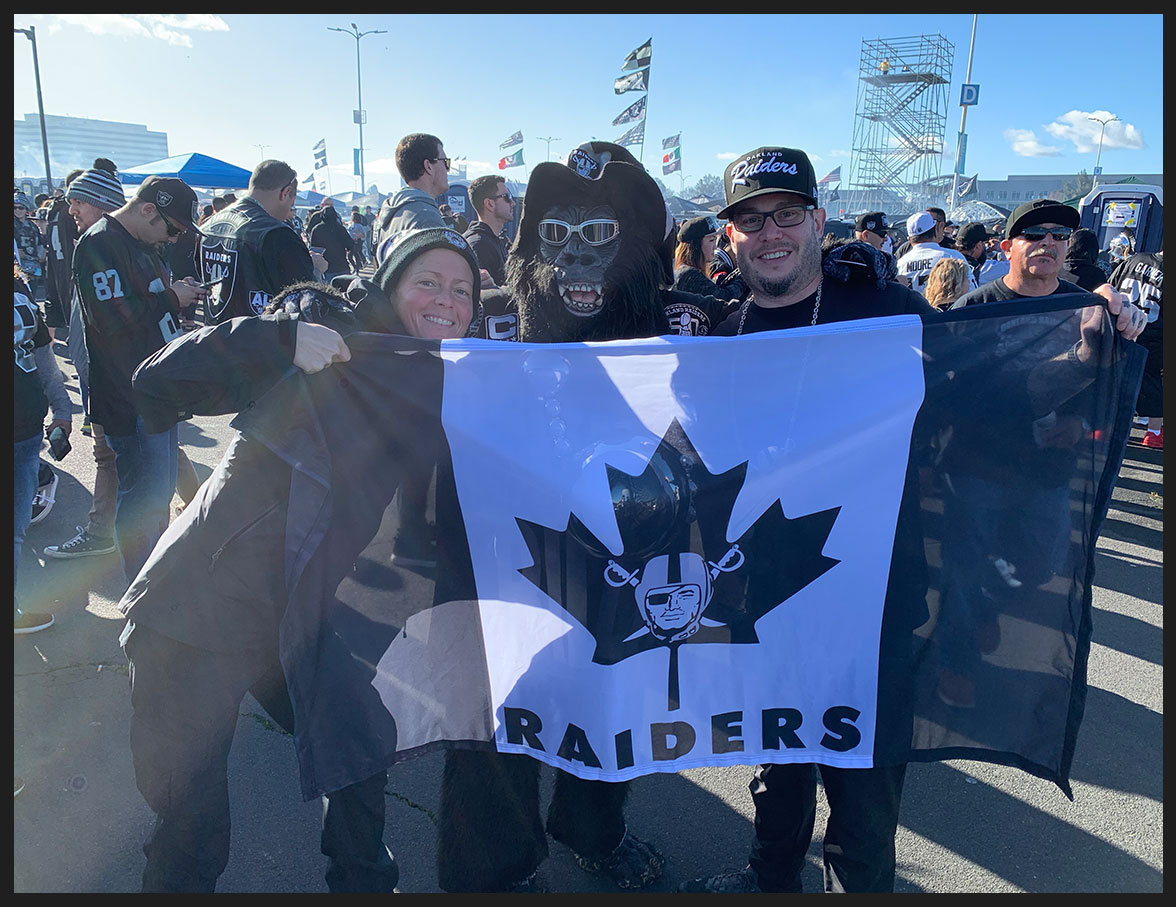 Once inside the stadium to watch warm ups, we finally got to see all of those familiar faces up close. Got a signed Rich Gannon card as he came to greet fans in the Black Hole. MC Hammer even came out for the last game! The Al Davis torch was lit by Charles Woodson…who I have a not so secret crush on.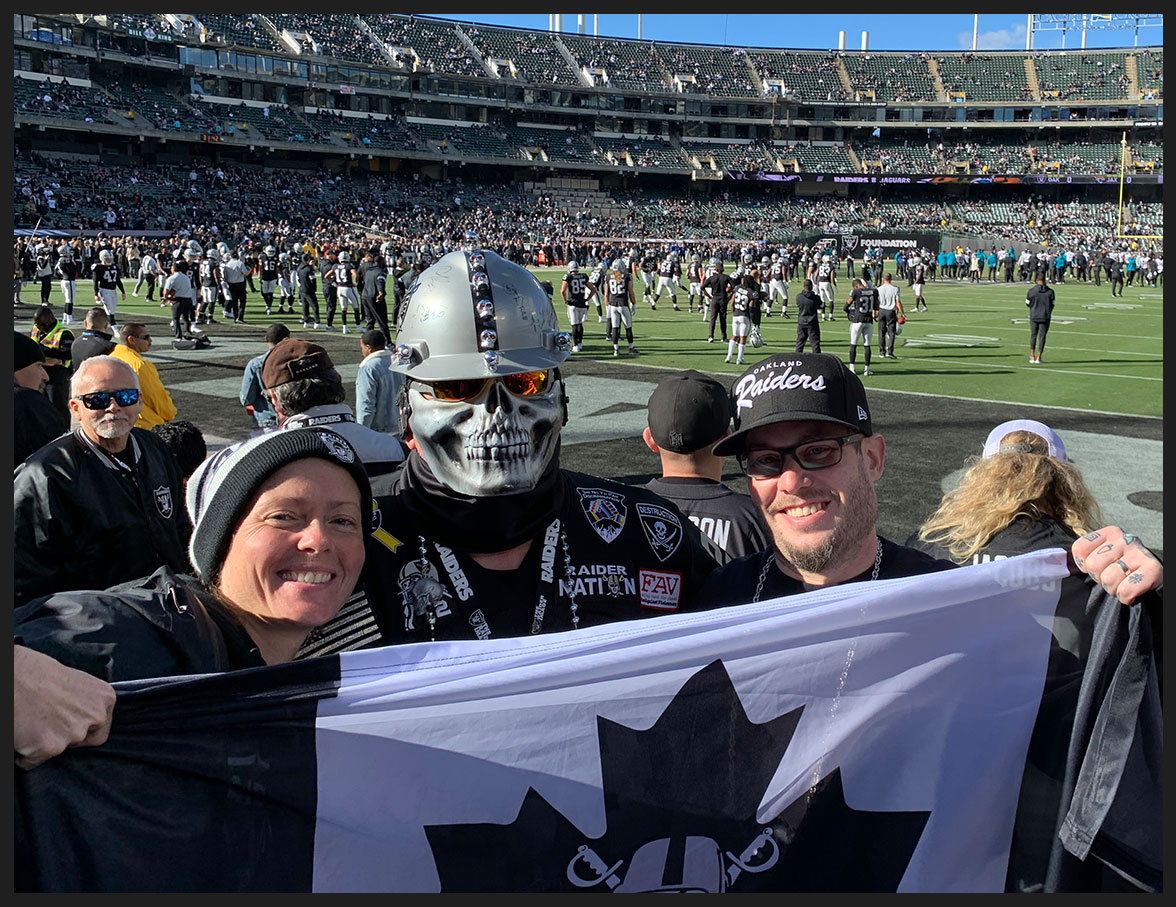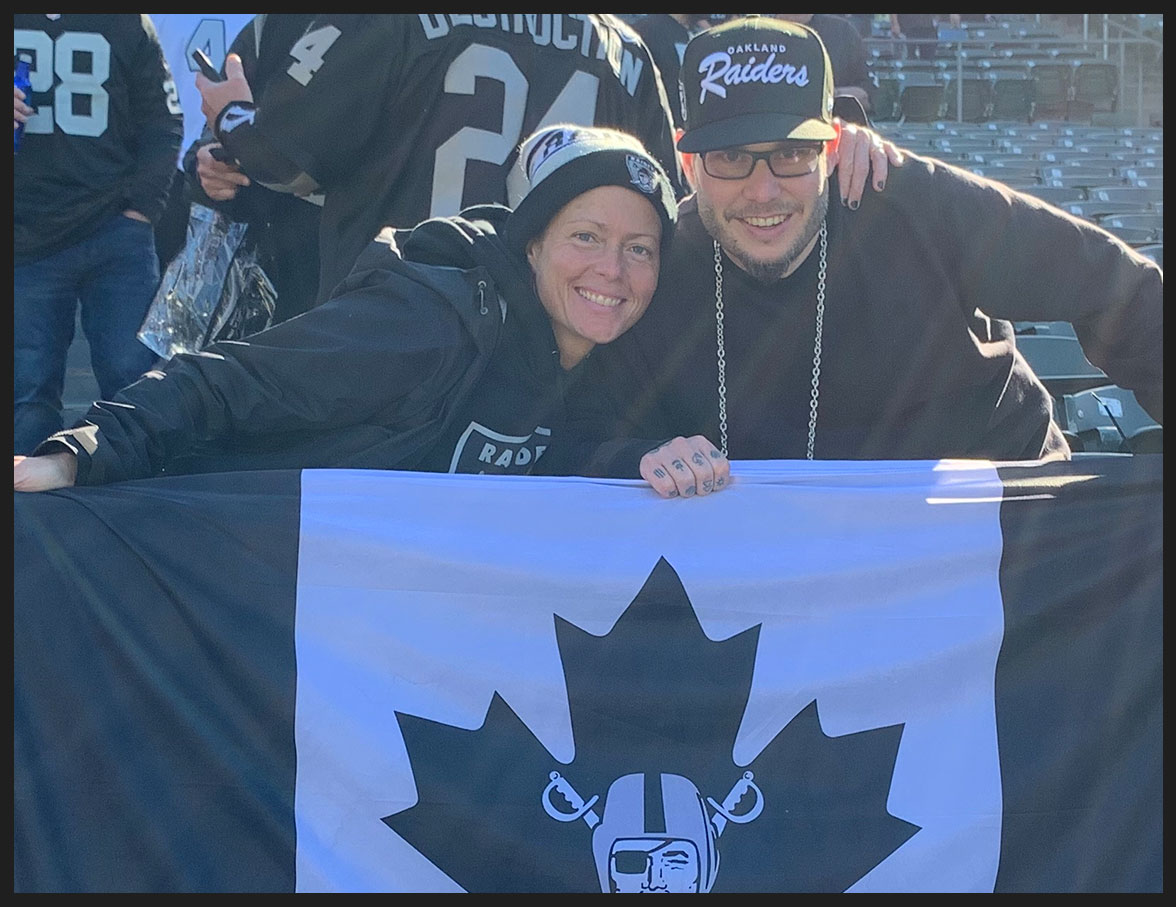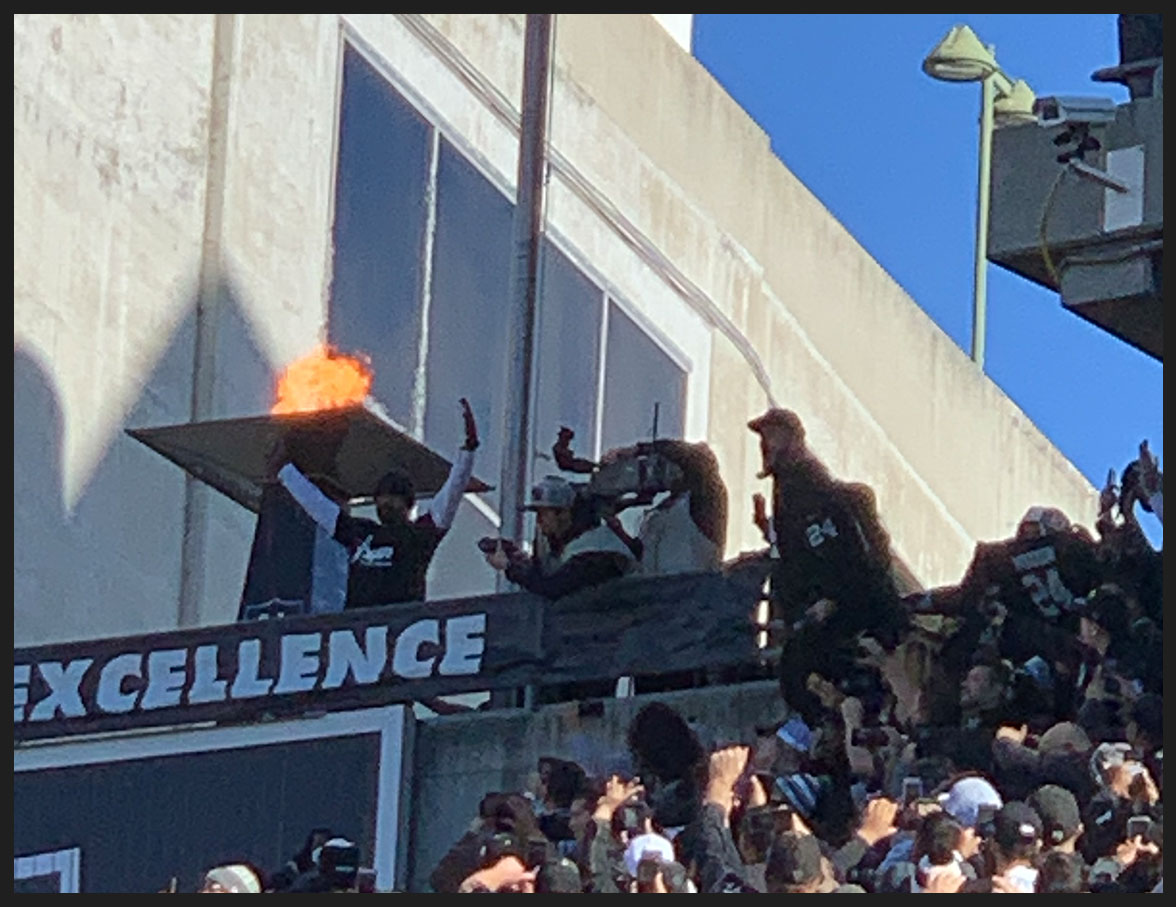 Once again, in typical anti-Raider NFL referee style, a bad call was made that cost us the game in the final moments. It was so bad that they in fact announced a public apology the next day. Still, that didn't help take away the utter, gut wrenching feeling that the whole stadium was left with. I'll be honest, I was fighting back tears. This is not how the final game in Oakland should have gone down.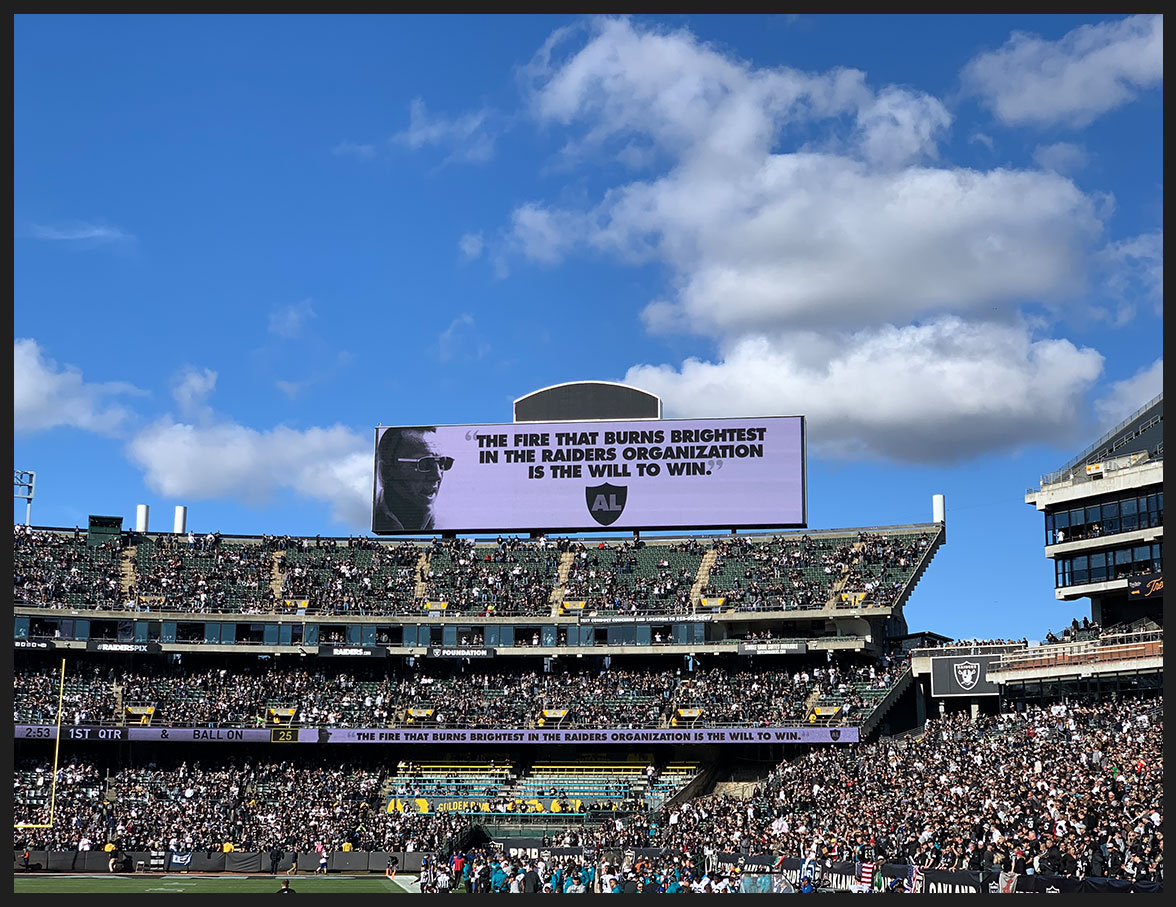 I don't want to end on a sour note, because that's not what I want to remember. I want to remember the kindness I was shown by the city of Oakland, and the people we met who came for the final Coliseum celebration. A word that I heard over and over from fans during my visit was 'family'. What I've always noted people saying since joining Raider Nation is that we are a family. And yes, we were welcomed in to this big crazy family with open arms.
I found my people, my tribe, my community – my Raider Nation family.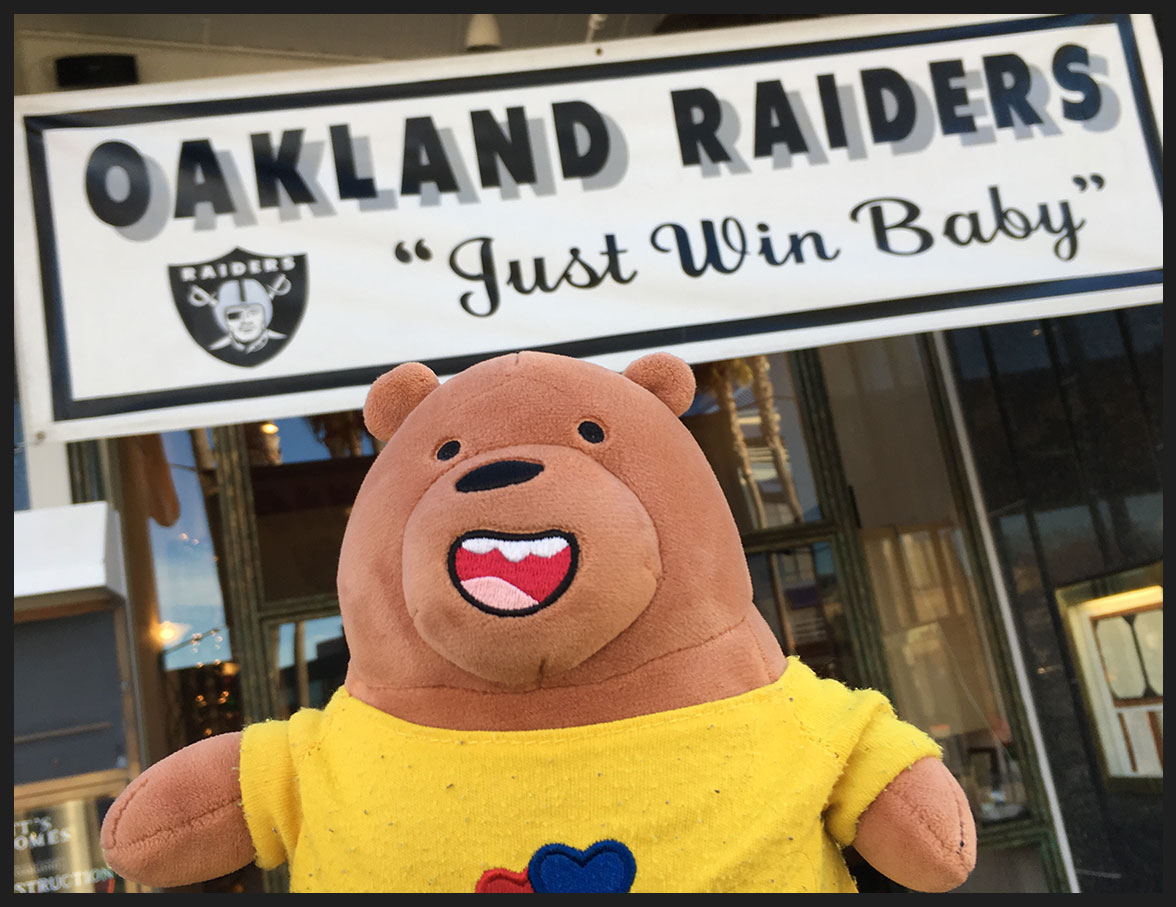 // Do not delete these lines if (!empty($_SERVER['SCRIPT_FILENAME']) && 'comments.php' == basename($_SERVER['SCRIPT_FILENAME'])) die ('Please do not load this page directly. Thanks!'); if ( post_password_required() ) { ?> return; } ?>